Seamless & Automated
Third Party Patch Management
Our mission at Easy2Patch is to simplify and enhance your IT security strategy by automating the process of updating third-party applications with the latest patches in Microsoft ConfigMgr, Intune, and WSUS.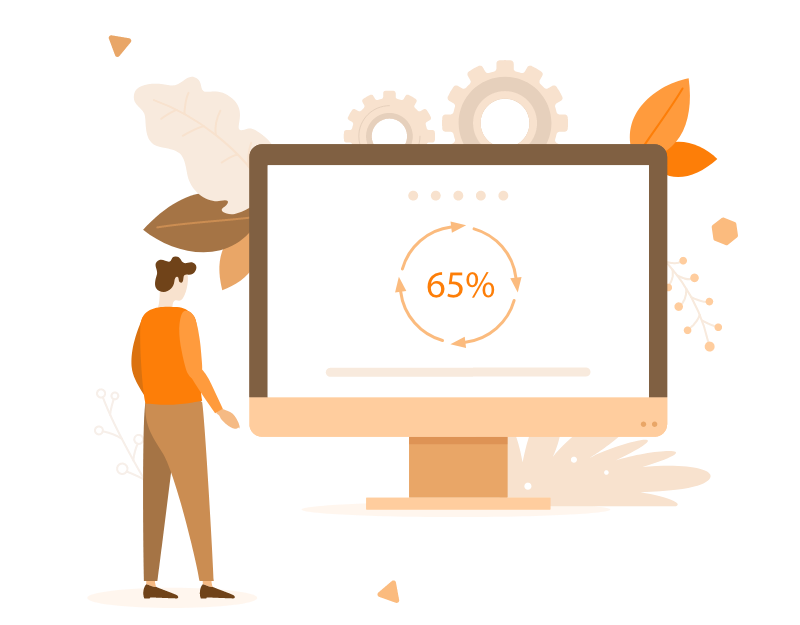 All-around Third-Party Patching Solution
Save time, labor, and money while increasing your IT security
Windows Patch Management
Effectively managing Windows patches; downloading and deploying new patches identified as potential security vulnerabilities that may arise after Microsoft releases them.
Using WSUS for Patch Management
Easy2Patch seamlessly integrates with Microsoft WSUS, centralizing the distribution of software updates for Windows and associated applications.
Streamlined SCCM Patch Management
Integrates with Microsoft SCCM to automatically manage software updates and update third-party applications. It provides effective control of application updates and installations.
Effortless Management with Intune
By integrating with Microsoft Intune, the Easy2Patch solution keeps devices up-to-date, secures them, and ensures the latest third-party app versions, reducing security risks.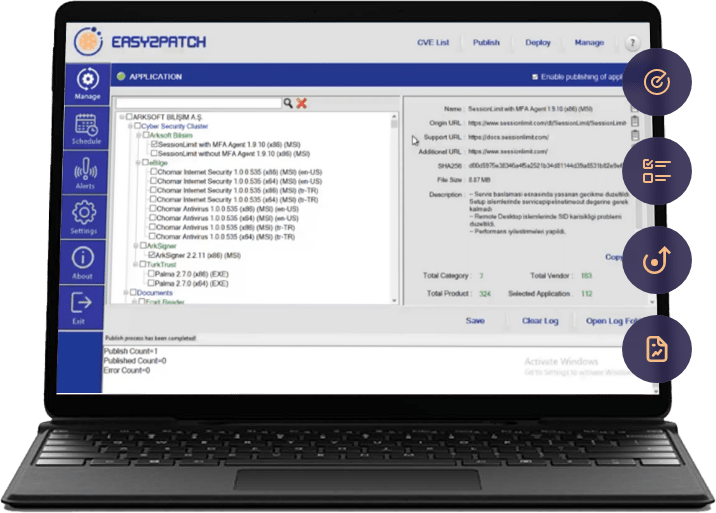 Why Easy2Patch?
Easy2Patch is a software that enables centralized updating of third-party products running on computers within IT ınfrastructures. It works integrated with WSUS, ConfigMgr, and Intune. Its scope is limited to third-party Updates on Windows Operating System Platforms. Easy2Patch does not allow the archiving of updates or the archiving of setup processes. This design ensures that your updating and installing processes are automatically on time.
Updates for third-party products are securely provided with the original site link. With the Defender feature, Easy2Patch can automatically send third-party applications to the computers within the group the system administrators determined. These are on the CVE score to be determined but forgotten or not configured to be sent via Easy2Patch.
Stay up to date
Extensive application pool for wide use
Automatic protection of computers with Microsoft Defender feature
Easy2Patch's Powerful Platform Features
Automated Patching
Updates a wide range of applications automatically and centrally
Centralized Patching Control
Manages the distribution of third-party application updates centrally with SCCM, WSUS, and Intune support.
Patch Deployment
Deploys third-party patches as they are released.
Patch Reliability
With hash check controls, file reliability is ensured. .
Patch Compliance
Helps your organizations to be compliant with patch management standards and regulations.
Distributed and Remote Patching
Distributes and patches software updates to various devices or systems, including geographical locations.
Agentless Patching
Deploys software updates securely without installing separate software agents on target devices.
Customized Patching
Customizes and distributes software updates to specific devices or user groups based on predetermined criteria.
Agentless Patching Architecture for SCCM, Intune And WSUS
Easy2Patch securely deploys software updates without requiring additional software agents on target devices with SCCM, WSUS, and Intune support. This streamlined approach ensures simplicity, efficiency, and centralized control in the patch management process.
Seamlessly update selected applications.
Manage updates/setups for computer groups.
Enable patch management from a central point securely.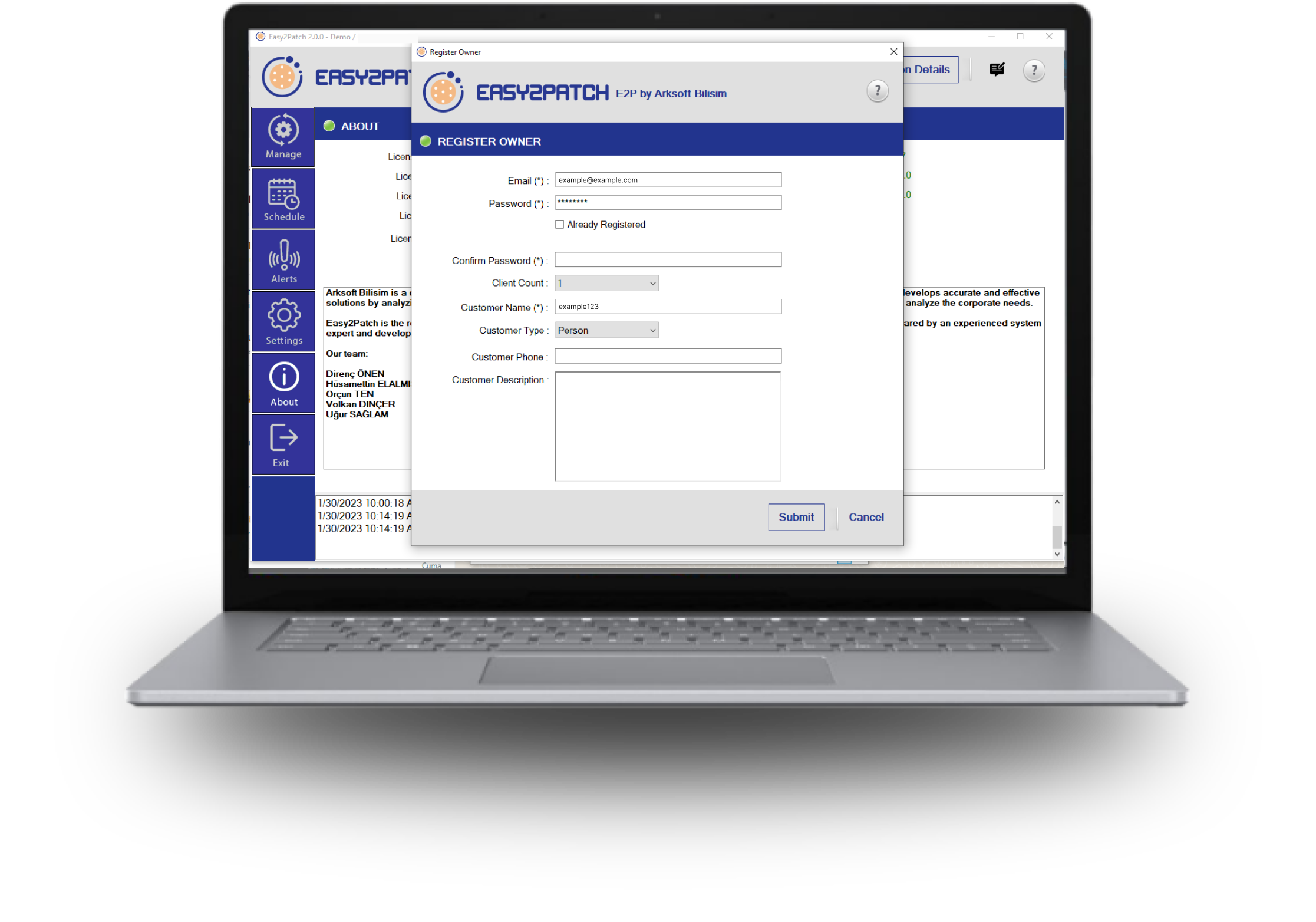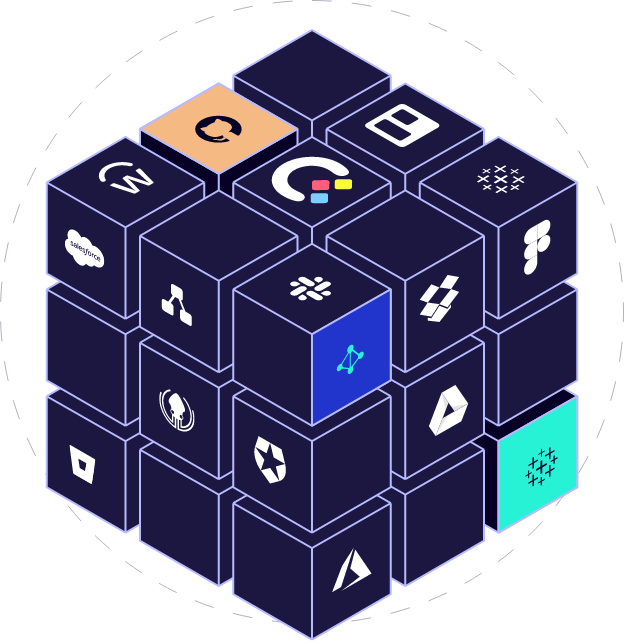 Effortless Patching for 400+ Third-Party Applications
Easy2Patch offers a comprehensive catalog including more than 400 third-party applications and software options and simplifies third-party application management and updating processes. These applications are managed seamlessly, providing efficient updates for third-party software applications.
Save time and workload
Eliminate the complexity of creating applications
Update automatically and centrally
See The Supported Products
Complete Visibility and Control Over Your Patching
E2P patch manager offers administrators and managers a user-friendly solution for easily handling third-party patching tasks. This comprehensive approach significantly contributes to the reduction of security vulnerabilities. Additionally, it's easy to synchronize patches to your preferred schedule. Easy2Patch sends notifications about the transactions via email, Teams, or Telegram.
Easy-to-use
Sync Schedule
User-friendly Patch Management Experience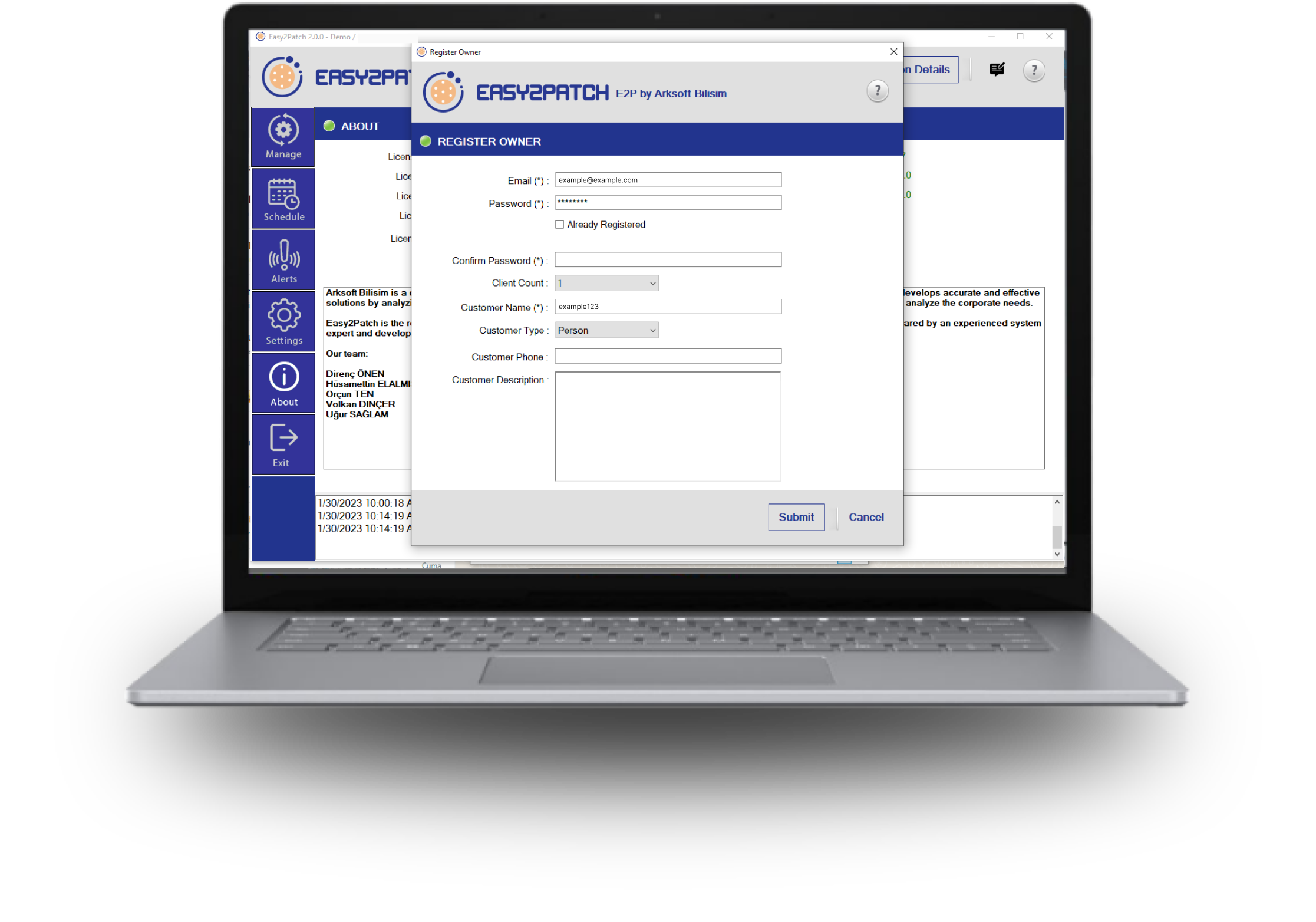 Trusted by thousands of IT teams Around The World